Showcasing picturesque curb appeal and nestled in a wonderfully convenient Tacoma neighborhood, this 1,398-square-foot home is ready for a new chapter! In addition to 3 bedrooms and 2 baths, you'll find smart updates and plenty of welcoming living space ready to transform with your own personal style. And just wait until you see the incredible backyard getaway—this fully fenced oasis features a greenhouse, raised garden beds, a patio area and fire pit, fruit trees and so much more. Located at 1707 S L St Tacoma, WA 98405 and just minutes to Downtown Tacoma, this gem is listed for $412,000.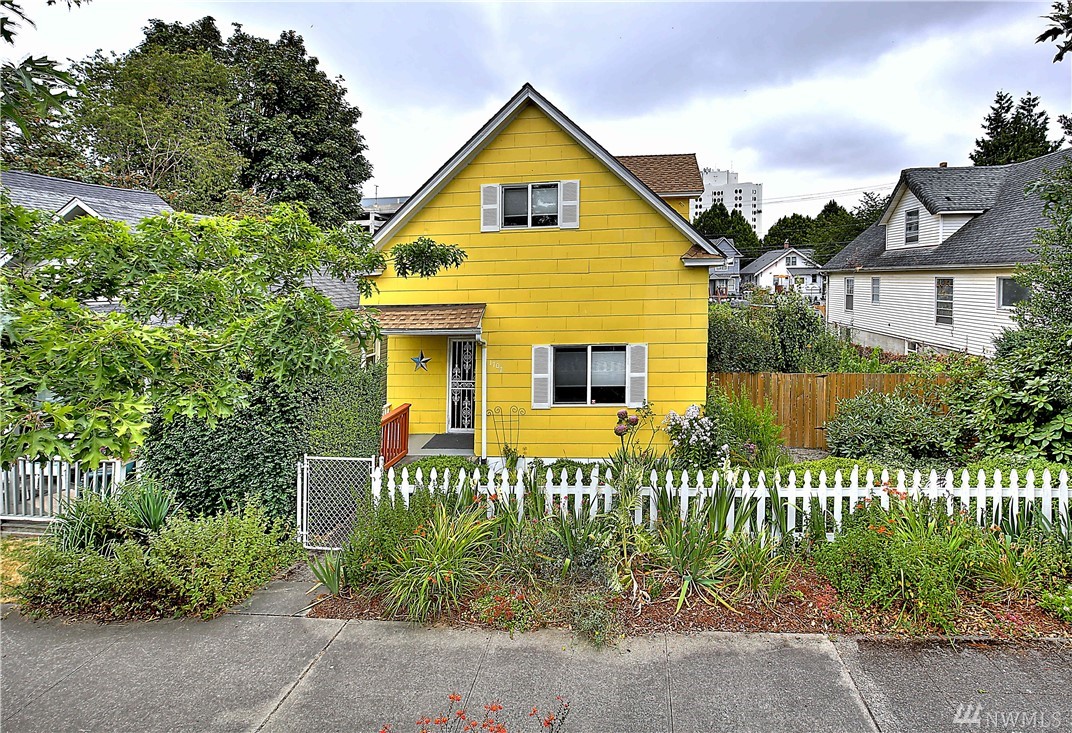 Built in 1902, this historic treasure features vintage elements yet is ready to take on the future. A new roof was installed in 2019, and you'll also find newer exterior paint, new carpet, and a year-old hot water heater, plus all appliances conveniently stay. When you arrive home, this vibrant beauty is sure to inspire pride in ownership—a charming picket fence and a lush garden bursting with life are there to greet you time and time again!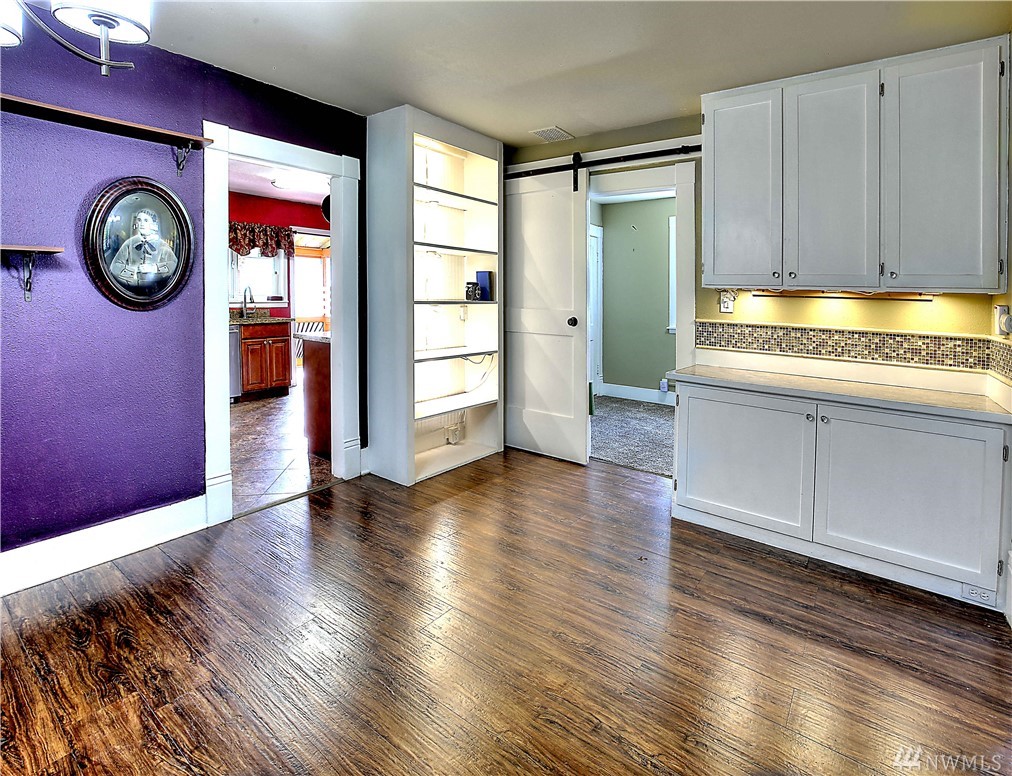 In the front living room, new carpets, tons of natural light, and original wood trim work characterize the space, and you even have "top down bottom up" blinds that make it easy to get just the right lighting depending on the time of day. The formal dining room is just steps away, and in addition to the spacious layout (perfect when it's time to host a crowd for holiday feasts and special occasions!), beautiful built-ins elevate the overall aesthetic. Not only is the extra storage sure to come in handy, but you also have space to display decor like special dishware, plants, framed photos and more so you can make the space your own.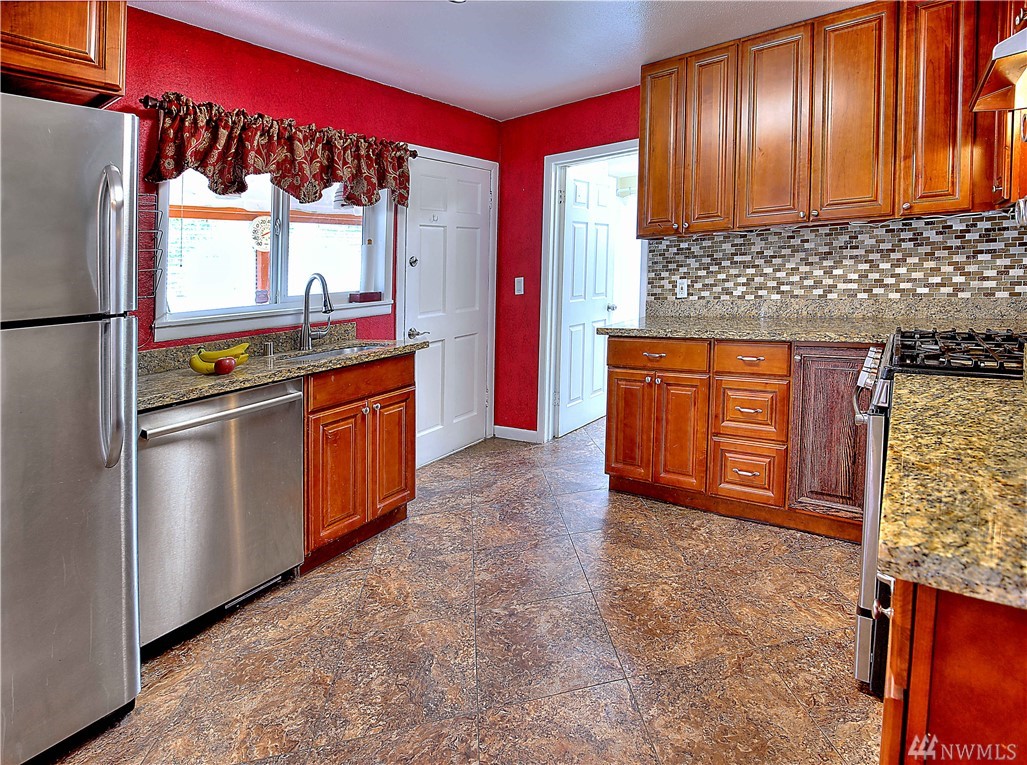 From here, a barn door opens up to a main level bedroom, and you also have quick access to the kitchen. This home may be over a century old, but the kitchen is replete with modern amenities and contemporary style! Sleek appliances promise top-notch efficiency, generous cabinetry offers abundant storage, and large shimmering counters provide space to spread out. You'll also find eye-catching details like the intricate tiled backsplash, and an open laundry area with even more storage makes it easy to multi-task. Let dinner simmer on the stove while you switch loads of laundry! 

This home's layout offers flexibility with 2 more bedrooms and 2 baths, and this home's outdoor offerings expand your living space even more. A covered, screened back porch leads out into the backyard sanctuary, which is conveniently fully fenced and brimming with opportunity. If you've been dreaming about cultivating a garden and enjoying fresh fruits and veggies from your very own harvest, this property is ready to make those dreams come true! (Just watch the video above for even more details on all of the plants that are already here for you to enjoy!) A greenhouse, raised garden beds, and tons of gardening space offer the ideal setup, and mature fruit trees are even in the mix. You'll also find a charming patio area with a fire pit that's perfect for relaxing with loved ones and roasting marshmallows on memorable summer nights. Additionally, there's a garage with alley access and off-street parking behind the gate.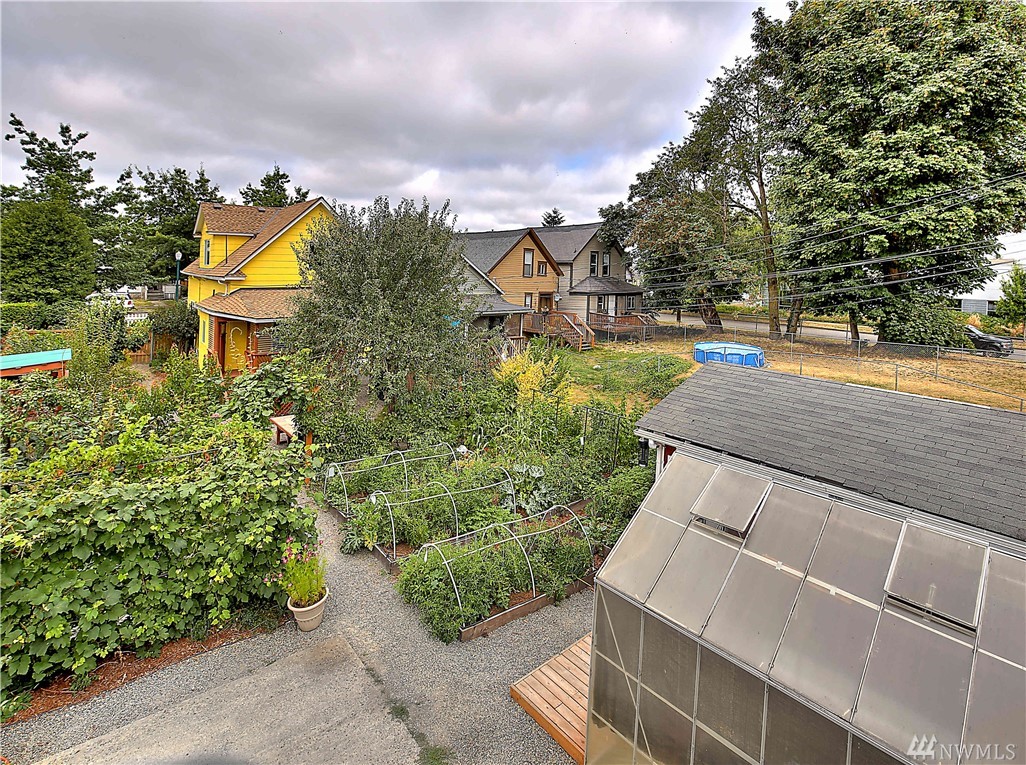 Living in Tacoma 
At 1707 S L St Tacoma, WA 98405, you're in a prime Tacoma location and just minutes from Downtown Tacoma. You're wonderfully close to shopping, dining, parks, transit and everything else you might need. St. Joseph medical facilities are merely blocks away, Safeway is only half a mile away, the People's Center is just down the street (which has incredible neighborhood amenities like a pool, fitness facilities, and community programs), and tons of popular eateries are only blocks from home! You're also close to the future light rail and several bus lines are in the area as well. 
Interested in learning more? Click here to view the full listing! You can also contact REALTOR® Krista Osborne online here or give her a call/text at (253) 686-2426.